About Majors Home Improvement
Since 1997, Majors Home Improvement has delivered premium products, quality workmanship, and unparalleled service, before and after the sale – all at an affordable price. The satisfaction of our clients is critical to our continued success. In fact, we owe our business growth to repeat customers and referrals from happy clients throughout Pensacola, Gulf Breeze, Navarre, Niceville, Daphne and Fairhope. We are proud to be the local home improvement company of choice for Northwest Florida.
In May of 2010, Majors Home Improvement was selected by Remodeling Magazine to join the Remodeling Big50, an elite group of remodeling companies that have set exceptionally high standards for professionalism and integrity through exemplary business practices, craftsmanship, and impact in their community or the industry at large.
Our Awards:
Remodeling Big 50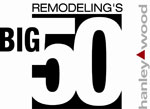 2018 BBB Torch Winner

BBB Accredited

Our Mission:
Majors Home Improvement is committed to providing unsurpassed customer service with the absolute best home improvement value, employing happy and knowledgeable people, and observing state and municipal building code regulations as well as upholding the highest ethical standards in the industry.
OUR CUSTOMER is the most important person in our business.
OUR CUSTOMER is not dependent upon us; we are dependent upon them.
OUR CUSTOMER is not an interruption of our work; they are the purpose of it.
OUR CUSTOMER is not an outsider; they are part of our business.
OUR CUSTOMER is not a cold statistic.
OUR CUSTOMER has wants; it is our job to fulfill those wants.
OUR CUSTOMER is deserving of the most courteous and attentive treatment we can provide.
OUR CUSTOMER is the lifeblood of our business; without them we have no business.
Interested in working with the Majors Team?
The Majors Team
Majors Home Improvement is a local owned business based in Milton, FL. In 1997, Mike Majors founded Majors Home Improvement to provide quality home improvement products to our customers. We are local – our entire team of sales, office and installation professionals, live and work here in Northwest Florida. We are proud to employ local, knowledgeable people to deliver excellent customer service for our clients.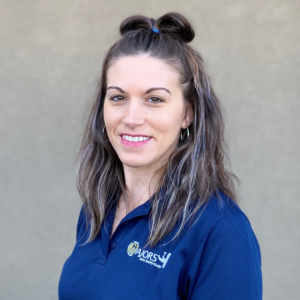 Lacy Lawson
Office Manager
Lacy brings extensive knowledge and experience in customer service, business management, & administration. Her extensive background is rooted in retail and extends to the construction, oil, & gas industries. At Majors, Lacy handles permitting, inspections, scheduling consultations, & contract processing. Her goal is to see that each valued customer is fully satisfied with their investment in our services and products. Born & raised in East Texas, Lacy and her family moved to Florida in 2017. They currently reside in Pace.
Josh Hall
Production Manager
Josh grew up in Pensacola. He has been in the home remodel industry for 28 years. During his years with Sears Home Improvement & various other contractors, he was the installation leadman for many different types of products. Josh's vast knowledge and practical experience has made him an expert in handling all areas of production. Josh and his family live in Walton Co. where they raise and train horses. He firmly believes "before anything, I am a servant to God and my community"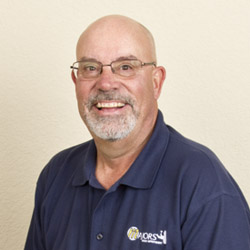 Ron Roy
HD Production Manager
Ron is originally from Michigan where he got his start as a firefighter. To provide for his family, he started a remodeling business for 14 years, installing all facets of exterior and interior work specializing in roofs, concrete, and floors. Ron currently resides with his family in Milton, Florida. When he's not working, he enjoys sport events with his son and fishing.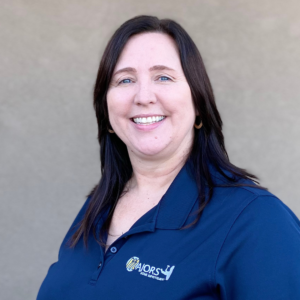 Barbara Sumlin
Marketing Manager
Barbara has many years of customer service experience in the banking, insurance, & finance industries. She has lived on the Gulf Coast her entire life, and has earned a Bachelor's of Science in Finance from the University of South Alabama. At Majors, she promotes our business and builds relationships within our community. She handles our advertising, media management and event planning. Barbara, her husband and 3 children moved from Mobile, AL in 2001 to reside in Pace, FL.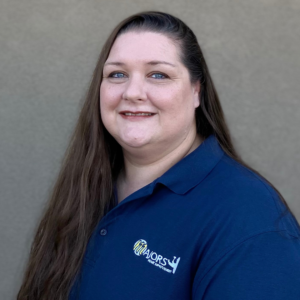 Natalie Chandler
Sr. Customer Service Specialist
Natalie has nearly 30 years of customer service experience in home improvements, healthcare, banking, and emergency road service. She has earned an Associate's Degree in Graphic Design from King's College in Charlotte, NC. At Majors, Natalie manages scheduling and inspections for our sales team and customers. Natalie and her family currently reside in Okaloosa County. She volunteers locally with the Boy Scouts and serves on the auxiliary for the Holt Fire District.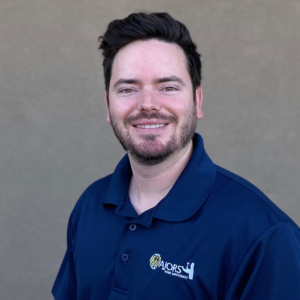 Scott Smith
Asst. HD Production Manager
After growing up in Wisconsin, Scott attended the University of Wisconsin Parkside. He has worked in customer service since he was 16 years old, and takes pride in his patience & attention to detail. For the past 6 years, he manufactured product for the top garbage disposal company in WI. He works in the cabinet refacing department handling re-measures, materials, & much more! He enjoys golf and the beach. He & his wife, Michelle, recently moved to Florida and now call Milton home.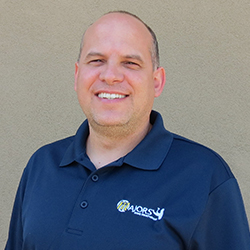 Heath Newcomb
Assistant Production Manager
Heath has 20+ years of experience in organizational management and public engagement. While working in his home state of Missouri, as well as Mississippi and Florida, he has gained experience with production, sales, management and ministry. He enjoys helping customers and getting to know all of the Majors wonderful customers. Heath and his wife, Heather, are blessed with 5 children. 3 rabbits, 2 dogs, 5 ducks, 2 horses, 4 finches, a cat, & 1 guinea pig.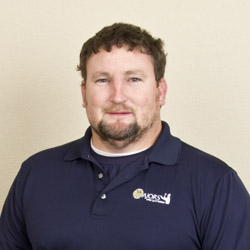 Adam Germann
Field Production Manager
Adam brings over 12 years of carpentry experience. He specializes in doors, windows, and sunroom exterior remodeling projects. Adams lives with his wife and four children in Jay, FL.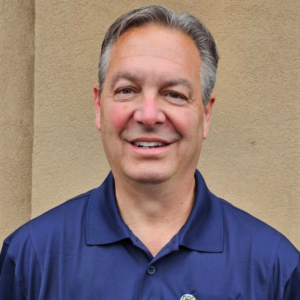 Brian Geraghty
Sales Manager
Brian has 25 plus years of sales and management experience in the home improvement industry. He is dedicated to helping our customers achieve the remodel of their dreams. A native of Pensacola Florida. He has a wife of 20 years with 3 children and 2 granddaughters.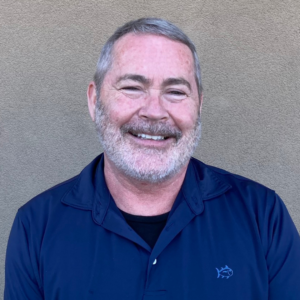 Cameron Hunter
Sr. Design Consultant
Cameron grew up and attended college in Cambridge, England where his father was a structural engineer. He has extensive experience and knowledge in the remodeling and home improvement industry. He is also a licensed building inspector and is consistently ranked regionally as number one in customer satisfaction. Cameron and his wife Erin live in Pensacola Beach with their four children.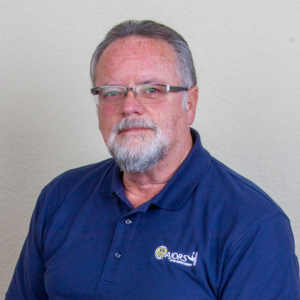 James Bond
Sr. Design Consultant
James is originally from Kentucky, but also has lived in the Nashville, TN area for a number of years. He has extensive knowledge within the remodeling industry and has run his own restoration business. He enjoys golf & hunting. James currently resides in Pensacola, FL.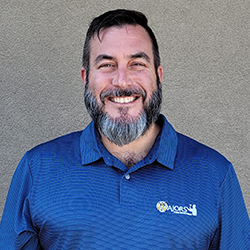 Donté Doussan
Design Consultant
Donté grew up in New Orleans, where he began remodeling and rebuilding homes with family. He earned an Associate Degree in HVAC, with a minor in Business. For the past 7 years, he has worked directly with homeowners as a design consultant. He loves helping people create the home of their dreams through home improvement projects. After many vacations on the Emerald Coast while growing up, he felt drawn to make this area his home one day. Donte and his family have lived in the Florida panhandle area for more than 20 years.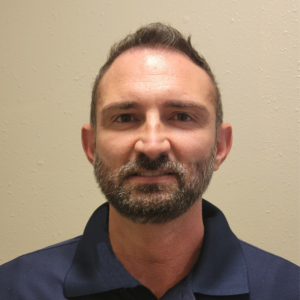 John Melancon
Design Consultant
John is originally from Louisiana. He is a proud United States Air Force veteran who has worked in the home improvement industry for over six years. He currently resides in Pensacola.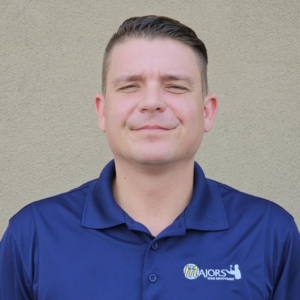 Michal Rociszewski
Design Consultant
Michal was raised in Gdańsk, Poland. He came to the United States in a student exchange program, and never looked back. He started his journey in Destin 16 years ago where he fell in love with the Gulf Coast. He currently resides in Pensacola. Michal has a background in remodeling, home improvements, and new construction.