Majors Home Improvement – One of the Leading Home Improvement Contractors in the Pensacola, FL, Area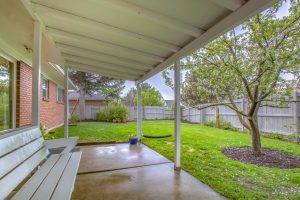 Since 1997, Majors Home Improvement has been leading the way among home improvement contractors in the greater Pensacola, Florida, area. We were founded by Mike Majors, a renovation professional with decades of experience in the home improvement industry, because he saw a need for a company that is more committed to providing a positive experience to homeowners in Northwest Florida than filling some arbitrary quota of projects completed. Delivering premium products, quality workmanship, and unparalleled service before and after the sale is how we fulfill our goal, and we are proud to be the local home improvement contractor of choice for customers all throughout the Panhandle region.
Why Choose Majors
Whether you need new windows, entry doors, siding, hurricane shutters, cabinets, or outdoor living products, you can count on us to provide you with exactly what you need. We were chosen to join Remodeling Magazine's Remodeling Big50 in 2010, making us one of a select handful of home improvement contractors that has set exceptionally high standards for professionalism and integrity. This means that when you partner with Majors for a renovation, you'll be working with one of the best companies in the industry. To learn more about our service awards and company mission statement, check out Our Team page!
What's more, at Majors, we believe nobody is more important to us than our customers. We don't want you to just have a pleasant experience with us, but one that far exceeds your expectations. This is why our customers are the centerpiece of our mission. We promise to:
Treat our customers with respect and professionalism from beginning to end, never looking at them as a cold statistic or interruption to our work, but as the purpose of everything we do
Offer courteous and attentive service that ensures our customers know they are the lifeblood of our business by always answering their questions in a timely manner and keeping in constant communication with them during their project
Fulfill their wants in every way we can by providing top-of-the-line products, affordable pricing, and friendly service
Deliver Red Carpet Service, which is our set of internal customer service guidelines that ensures every installation is a positive success
Our Awards:
Remodeling Big 50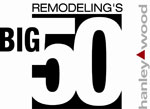 2018 BBB Torch Winner

BBB Accredited

Schedule a Consultation with our Team
Contact Majors Home Improvement today to see firsthand why we are one of the best home improvement contractors in the nation. We would be pleased to schedule a complimentary consultation at your home in the greater Pensacola area to discuss the renovation you need in detail.