Avoid Scams with the Help of BBB
Aug 08, 2022
Older Americans are the fastest growing segment of the population to be victimized by identity fraud and internet schemes.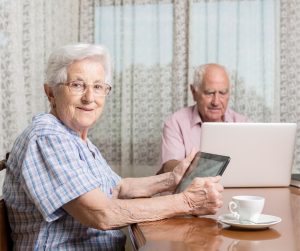 Every day, con artists bombard the telephones, mailboxes, and email accounts of older Americans. Continue reading to learn how this happens, and how you can avoid it!
Common Type of Scam: Home Repair
Someone shows up at your door offering a variety of services: repair your roof, pave your driveway, or remodel your home for a suspiciously low price. These con artists will often drive vehicles with out-of-state license plates, do shoddy work, and charge an exorbitant price.
What NOT To Do
DO NOT give in to high pressure or emotional sales tactics. Make sure you read contracts thoroughly and seek advice if you don't understand them.
How to Protect Yourself
Check with your Better Business Bureau before dealing with an unfamiliar business
Ask your BBB for a list of Accredited Businesses in a specific industry before hiring a contractor or repairman
The contractor should be properly licensed and insured
Majors Home Improvement is a BBB Accredited Business with an A+ Rating
Majors Home Improvement is a 2018 Torch Award for Ethics Winner. The Torch Award for Ethics program was created by the Better Business Bureau Foundation serving Northwest Florida to publicly recognize businesses and charities that maintain a solid commitment to conducting their business practices in an ethical manner. For more information on the Torch Aware for Ethics, visit https://www.bbb.org/northwest-florida/programs-services/bbbnorthwest-florida-foundation/torch-award-for-ethics/