Choosing Hurricane Shutters for Your Home in Pensacola, FL, or a Surrounding City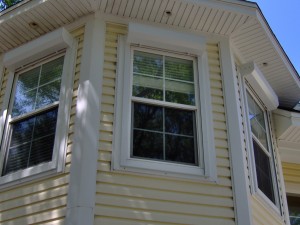 Did you know that having hurricane shutters installed at your home in the Pensacola, Florida, area is the most cost-effective way to protect your windows, home, and family during a storm? It's true, and homeowners living in the gusty Gulf Coast region know all too well the damage that harsh storms leave in their paths. That's why it's important to protect your home with durable storm shutters that can handle nearly anything nature throws its way.
Hurricane shutters come in a variety of styles to choose from. For example, if you want shutters that are essentially hidden away when not in use, select rolling shutters, since they are stored in an enclosed box above your windows when not needed. Or, perhaps you want hurricane shutters that add a beautiful aesthetic to your home in Pensacola. In this case, choose colonial shutters or accordion shutters. These shutters attach to the walls next to your windows, aligning beautifully with the design of your home. The colonial shutters will fold together while the accordion shutters will unfold easily to offer protection during a storm. Additionally, if you want multi-functional shutters, then you need Bahama shutters, which can be propped up to shade your windows when necessary, and lowered and secured to your walls during inclement weather. Lastly, if you want shutters that offer incredible security and are secured to your home using bolts or tracks, then you'll want durable aluminum hurricane storm panels.
Since 1997, Majors Home Improvement has been installing hurricane shutters for area homeowners. Our shutters are custom configured for each home and meet Miami-Dade County Building Code requirements. They'll be installed by professional technicians, who are highly experienced and will be respectful of your home.
Contact Majors Home Improvement to learn more about our hurricane shutters and installation services. We're proud to serve homeowners in Pensacola, FL, and surrounding communities.