Protect Your Pensacola, FL, Home with Impact Windows from Majors Home Improvement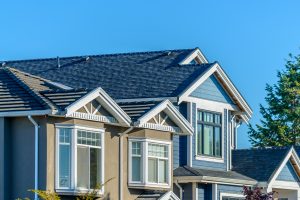 Florida homeowners don't need telling about how hard hurricane season can hit. With lasting hurricane damage in a multitude of cities all over Florida, it seems like storm season gets worse every year. Don't let your Pensacola, FL, home fall prey to the next big hurricane; protect it with impact windows from Majors Home Improvement. Our impact windows are:
Super Tough
Impact windows, of course, need super-strong glass to hold up to hurricane-force winds. Ours can hold up to impact from debris flying at 34 miles per hour. And even if the glass does break, it'll remain in the window frame, preventing rain and debris from entering your home.
Energy Efficient
Featuring Low-E glass, glass tints, and argon gas fills, our windows are designed to enhance your home's energy efficiency. They may even help lower your monthly energy bill.
Secure
The durable interlayer of our impact windows works to keep glass in place, deterring even the most determined intruders from gaining access to your home.
Low Maintenance
Our windows are crafted from low-maintenance materials that won't warp, crack, chip, fade, or corrode over time. Enjoy the peace of mind that comes with minimal maintenance.
Is Your Home Protected?
How well can your Pensacola home stand up to the next hurricane that rolls through? If you're still taping your windows every storm season, get in touch with us at Majors Home Improvement. We'd be happy to schedule a free consultation to tell you all about our impact windows.