Where to Get the Best Exterior Doors for Your Home in Lynn Haven, FL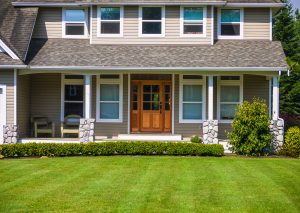 When it's time to replace the exterior doors of your home in the Lynn Haven area, you'll want to turn to a local home improvement company with a track record of outfitting Florida Panhandle homes with the best upgrades to withstand the region's climate. If you live in Lynn Haven, you won't find a better renovation partner than Majors Home Improvement. Since our founding in 1997, we've demonstrated our commitment to excellence by providing exceptional products and installation services that are tailored to meet our customers' needs and preferences.
Custom Exterior Doors Make the Best Choice
Because your exterior doors are among the first features that guests and passersby notice when they see your home, you're probably imagining how beautiful your new front door or patio doors will look after installation. You may be browsing through pictures on home décor websites and already selecting the aesthetic options that will bring your ideal door to life. And there's nothing wrong with that, of course. However, don't forget that any exterior doors you add to your home will have to stand up to strong winds and saltwater spray off the Gulf and resist swelling and warping during muggy conditions. Moreover, savvy homeowners keep energy efficiency in mind when selecting new entry or patio doors. Technological advances will allow you to choose exterior doors that can help keep outdoor temperatures outside where they belong and help lower your cooling and heating costs.
The exterior doors available from Majors Home Improvement fulfill all these needs and many others. Our Majors Select™ entry and patio doors are:
Custom sized to provide a perfect fit
Exquisitely crafted from the finest wood alternatives, like fiberglass, steel, and vinyl
Available with impact-resistant features that can help protect your home from hurricane damage
To learn more about the exterior doors we install for homeowners throughout the Lynn Haven area, contact Majors Home Improvement today.